We've been doing intelligent machine control since 2013 on dozers, and excavators since 2015. We have showed over and over what a game changer Komatsu intelligent machines are in the construction industry.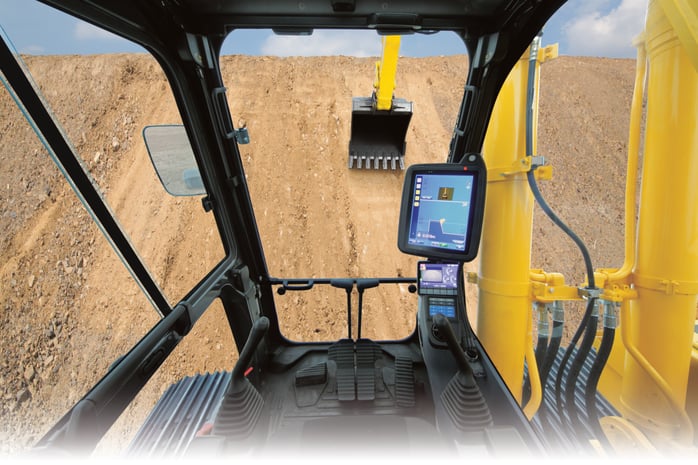 Komatsu intelligent excavators utilize the same proven stroke sensing cylinder technology that was first introduced on the intelligent Dozer 6 years ago (2013).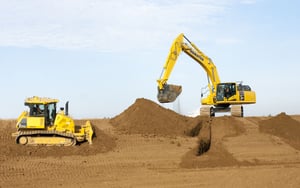 The semi automatic mode let's you work independently with consistent accuracy and up to 30% faster than a standard excavator. Komatsu intelligent excavator is 10% faster then an excavator with an indicate system. Through onsite testing the Komatsu intelligent excavator has been proven to be 5% faster then our competitors grade control machines. These tests were completed with inexperienced operators who performed like experienced operators, thanks to the semi-automatics.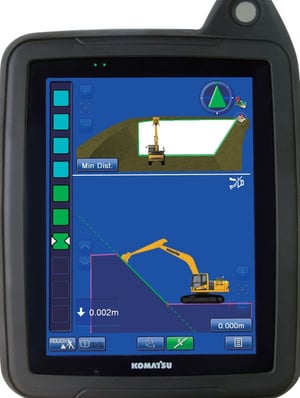 Unlike competitors'. Komatsu intelligent excavator Consistently hold grade, which leads to the job being completed sooner, more efficiently, and less passes. Komatsu achieves this by controlling the boom up in semi-automatic mode while the competition try's to control the bucket, both up and down. Why this matters is because the end result is faster grading with accuracy and less chatter of the bucket. This saves time, money, and allows you to hire less skilled operators, which can be a concern when looking at Intelligent machines.
Check Out this Fun Video from the Bauma Show -2016 !


Schedule your Demo Today!